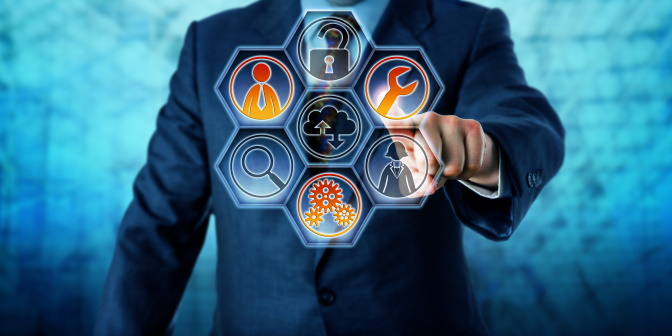 What are Managed Services?
"Managed Services" is the practice of transferring day-to-day related management responsibility as a strategic method for improved, effective and efficient operations.
What is a Managed Services provider?
A "Managed Services Provider" (MSP) is typically an information technology (IT) services provider, who manages and assumes responsibility for providing a defined set of services to their clients, proactively.
What are the benefits of Managed Services?
Customer peace of mind – proactively monitor network on 24x7x365 basis. Single point of contact for all network issues. Single supplier instead of multiple vendors. Defined service levels for service delivery. Known costs for management & fixed price contracts. Avoid costs of building own management & reporting system.
Lower total cost of ownership (TCO) for client.
ProPc Inc. uses Microsoft Dynamics CRM to manage client service efficiently.
Delivering Superior Customer Service
Utilizing multiple, easy to use, communication channels, including phone calls, e-mail messages, in-person communications, and self-service Web sites to quickly create, manage, and resolve service issues. Use streamlined access to cases, customer history, Service Level Agreements (SLAs) and a powerful Knowledge Base to support customers effectively and productively, enabling ProPc Inc. to deliver consistent customer experiences through flexible and structured customer service stages and processes that fit your business.
Managing Work More Efficiently
Using Microsoft Dynamics CRM ProPc Inc. can help your business to productively manage service incidents, and remain up to date with maintenance to prevent downtime, significantly increasing your productivity.
Automating Service Processes
ProPc Inc. can assign, manage, and resolve support incidents with automated routing, queuing, and escalation of service requests, along with case management, communications tracking, and auto-response e-mail. Using Windows Workflow Foundation ProPc Inc. can create and execute robust service processes that span the customer's organization.